Retrospective 2012 - Outlook 2013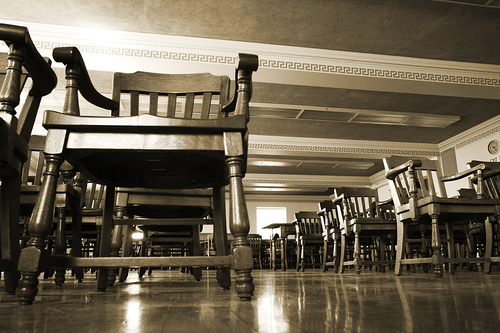 image credit: http://j.mp/YoyDvM
The year 2012 has been an exceptionally eventful and busy year. It was actually the first year I took testing really serious and it was also the first year I started to become active in the context-driven community. Since there are so many outstandingly smart people around, it is a highly stimulating intellectual experience. I am very happy to have chosen this path.
Education
The year started with a one-day workshop
Critical Thinking for Software Testers
with James Bach. James was in Switzerland in March for the Swiss Testing Day and it was a good opportunity to have him present his workshop at Phonak AG. Quite interestingly there were not only testers participating but a fair share of developers, too.
In May I participated in
BBST Foundations
, which was quite hard as it coincided with Let's Test 2012. BBST courses are very time intensive and each participant can decide individually about how much effort to put in the course. I can recommend the BBST courses to anybody who has serious aspirations in software testing.
Shortly after I had started to work for eBay, I organized the famous
Rapid Software Testing Course
with James Bach. Additionally to my own team I invited testers from all around Europe from eBay companies to join us. We spent three wonderful days contemplating about software testing and the puzzles were one of the most refreshing part.
October/November was filled with
BBST Bug Advocacy
, which again was quite an experience, this time for personal reasons.
Conferences
The year started with
Swiss Testing Day
. At that time I was still a member of its Conference Board and since I was in charge for the Keynote Speakers, I invited James Bach to have one of the Keynotes. He was as energetic as ever and the following book signing saw all his Buccaneer Schoolar books being sold out in no time.
In May it was time to fly to
Let's Test
. What a conference! I had my first introduction into facilitation with Paul Holland. I think that Let's Test has established itself as being /the/ context-driven conference in Europe. You need to experience it to know what I mean. I am very much looking forward to its second edition in 2013.
The weekend before CAST we gathered for
Test Coach Camp 2012
in San Jose. We were a small group and we intensively discussed coaching of testers. I think that coaching is an ability which will become even more important in the future.
Test Coach Camp was followed by
CAST 2012
, where I presented two Emerging Topics sessions: 'Observational Proficiency' and How to 'Make 'em Read Books'. I also enjoyed facilitating some of the other tracks.
In October, there was the Dutch peer conference
DEWT2
in Driebergen; 2 days of intensive discussions on context-driven topics. It was an intimate event with interesting people. And it was quite cool to have a lunch walk while discussing management styles with Jean-Paul Varwijk in the forest of Driebergen.
In November I unfortunately had to cancel my attendance at
Agile Testing Days 2012
, since my youngest son was in hospital.
The year finished with a one hour talk at the technical University
ETH
in Zurich, where I talked to software engineering students about how we test at eBay and I presented my general views on what skillful testing means.
Books
Not as much as I wanted. 2012 was so busy that my book reading suffered severely. I don't like that and I have some plans to change that in 2013. However, five of the books that influenced my most in 2012:
Wolfgang Metzger - Laws of Seeing

Ludwig Wittgenstein - Über Gewissheit

Robert A. Stebbins - Exploratory Research in the Social Sciences

Paul Feyerabend - Against Method

Robert D. Austin - Measuring and Managing Performance in Organizations
Job
Probably my most radical decision in 2012 was to change my job. I had been working for
Phonak AG
for more than seven years and when the opportunity arose to start with
eBay
, I decided to have a go. There was a huge number of applications for the position and I somehow managed to convince them that I was the right choice. I am very glad it worked out. Working at eBay is wonderful, there is a lot to learn and my flight schedule has become very busy. I was sitting on a plane on 16 trips and I travelled 53,318 km in total.
Skype Coaching

With a lot of help by James Bach and Anne-Marie Charrett I started coaching testers on Skype. I have done 30 one to two hour coaching sessions in 2012. Coaching testers is a perfect activity to learn more myself. Currently, my coaching activities are on hold because everything else is very busy and I cannot do everything.
Twitter & Blogging
I both value Twitter for the richness of personal contacts and loath it for its capability to steal my time. I still want to figure out how to handle that in 2013.
Blogging has been an outstanding experience. This is my fortieth blog post this year and I value writing because of its capability to sort my thinking.

People

One of the experiences I valued most in 2012 was to have met so many outstanding personalities. I hope to not have forgotten anybody.
Henke Andersson
- Very upbeat, highly knowledgeable, and a fun person to spend time with
James Bach
- Probably the most important person for my own testing career and a good friend, too
Jon Bach
- It is great to have Jon around at eBay, every encounter has been filled with intensive testing discussions
Scott Barber
- What a wonderful person with a refreshing energy level
Sigge Birgisson
- Very kind and energetic person
Michael Bolton
- One of the sharpest and most educated minds I know
Tony Bruce
- I think I have met Tony at almost every event I went to in 2012
Fiona Charles
- Fiona impresses me with her calm yet firm approach to things
Anne-Marie Charrett
- One of my mentors in the domain of Skype coaching
Pascal Dufour
- Very intelligent, should find more time to discuss testing with him
Henrik Emilsson
- We look alike! Hopefully it works out with the visit to Sweden in 2013
Markus Gärtner
- I am so impressed by Marcus' productivity in all areas around testing
Julian Harty
- I like Julian's kind and helpful energy
Leo Hepis
- Still remembering well his fantastic introduction into the world of Virginia Satir
Matt Heusser
- Also one of those people whose energy level seems to have no upper boundary
Doug Hoffman
- Thoughtful and wise. In a several hour discussion, I learned a lot about american corporate culture
Paul Holland
- Facilitation is a demanding job. Paul knows everything about it. And he values a good bottle of beer. Or two. Or three.
Ola Hyltén
- I am glad to have met Ola in person and I am so sad that he no longer is among us
Martin Jansson
- What a fantastic Test Lab Martin built for Let's Test. Hopefully again in 2013
Johan Jonasson
- Without Johan, Let's Test would not be here. So: Thank you Johan
Cem Kaner
- If only I had a tiny slice of Cem's testing wisdom
Maria Kedemo
- Always a pleasure to chat on Twitter. Looking forward to your session at Let's Test 2013
Ben Kelly
- Nobody has a darker humor than Ben…Well, maybe Ben in combination with Paul Holland might top it
Michael Larson
- One of the most friendly people I know. Meeting Michael automatically makes you more happy
James Lyndsay
- Hopefully it works out with the Test Lab session at eBay in 2013
Iain McCowatt
- If you want to have a deep intellectual discussion, Iain is your man
Meike Mertsch
- It is very cool to see how intensively Meike pursues her path in testing.
Simon Morley
- Simon is from England but since he lives in Sweden, he decided to speak Swedish. I am impressed
Duncan Nisbet
- Very refreshing and he has a serious plan about becoming a world class tester
Ray Oei
- I was happy to enjoy Ray as an instructor for both BBST courses
Alan Richardson
- Besides being an excellent tester, Alan opened the fascinating world of hypnosis to me
Alexandru Rotaru
- We should refreshen our plans for a session in Romania next year
Robert Sabourin
- Glad to have received the Gallows Puzzle from Robert
Simon Peter Schrijver
- Simon is a hard working tester and an outstandingly friendly person, too
Huib Schoots
- If you want a good laugh, spend time with Huib. Test yourself if you can pronounce his name correctly
Aleksandar Simic
- Very soft spoken and a lot of dedication for testing
Ben Simo
- My main source for old and useful books. Has a fantastic sense of humor
Neil Thompson
- If you think you can draw a complex diagram, meet Neil. He'll top you
Jean-Paul Varwijk -
Should there be a need to attribute 'senior' to somebody, Jean-Paul would the number one candidate

Zeger van Hese
- There is still this fantastic picture of which I want to write a deep description of
Oliver Vilson
- A man of honor. I deeply respect his drive to lead an independent test consultancy company in Estonia
Wade Wachs
- If I had to label somebody as a 'free thinker', it would be Wade
Christin Wiedemann
- Exceptionally smart person. And Christin shares my conviction that soap is always the better choice
Benjamin Yaroch
- Somehow I rarely agree with Benjamin. Maybe that is the reason I value him
In Switzerland:

I also met some interesting Swiss testers in 2012. I think some of them will become more active in 2013:
Sandro Ibig,
Chris Glättli,
Tomi Schütz
and
Simon Berner
Still to meet:

With some testers I only conversed electronically, but I am looking forward to meeting them one day, hopefully in 2013.
Jesse Alford
- Jesse is both a skillful writer and a very sharp mind. He is new in the testing business. I am looking forward to meeting him at PSL in April 2013

Jari Laakso
- Jari is the master of Twitter and I am looking forward to meeting him at Let's Test 2013

Savita Munde
- I have spent many coaching sessions with Savita. I hope her testing institute is doing well

Raimond Sinivee
- Without Raimond, I would not have finished BBST Bug Advocacy. I hope he'll be at Let's Test 2013 so I can buy him a beer or two

Richard Robinson
- Hopefully there is some opportunity to meet Richard next year. Very much enjoyed spending time with him during BBST Bug Advocacy
Outlook 2013

In general, I want to identify
wasteful activities
and stop doing them. These include - among others - watching TV series, reading news in daily newspapers and mindlessly goofing off on the internet.
Having experienced the power of
writing
, I intend to do it even more intensively. Since there are some excellent testing publications, I want to write articles for them.
In 2013 I want to establish myself as an expert in the domain of
observation
. I think that in the domain of software testing, it is a very important aspect that needs further exploration.
Since I am not a very good
programmer
, I want to spend significant time on getting better at it. eBay is the right place to do it, since we extensively use test automation.
I could imagine that /the/ highlight of 2013 will be
PSL
. Everybody I know who has been there, told me it was quite a life changing experience. Now I want to see it for myself.
On the conferences side I am most looking forward to
Let's Test 2013
and
CAST 2013
. I think that these two conferences are the best, the testing world has to offer.