Let's Test Conference - Update #2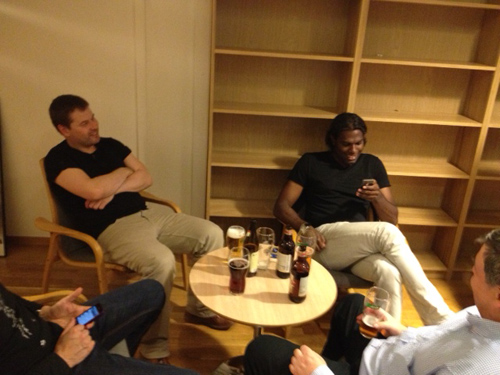 My flight had a very interesting route display. Zurich has suddenly changed its name to Düsseldorf and Antwerpen was relocated to somewhere in the south. I just hope there is no connection between the passenger display and the pilot's navigation system.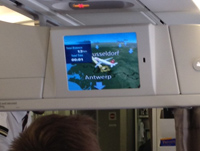 Anyway, we arrived well in Stockholm and I met James and Dessi Lyndsay at the airport. We shared the taxi to Runö. So, that's the start of
Let's Test
then. Runö is a nice and quiet retreat on the country side and I think it is the perfect location for a conference.
We had a nice dinner with Ola Hyltén, Henke Andersson, Henrik Emilsson, Tobbe Ryber, Johan Jonasson, James and Dessi Lynsey, Ben Kelly, Julian Harty, Paul Holland, Chris and … hm, what was his name again?
(UPDATE: Thanks, Neil. Yes, it's Neil Thompson. My memory would like to apologize for not remembering)
Honoring the Scandinavian tradition we proceeded to drinking and had a a lot of fun as can be seen in e.g. Ben Kelly's Tweet:

After midnight I had some BBST Foundations work to do and I had a very hard time reading and understanding the text of the quiz. Shouldn't do that likewise for the next deadline.